More Sunderland council job losses 'inevitable'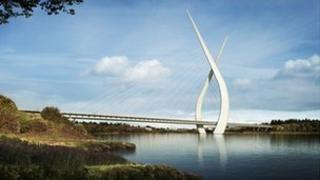 More jobs losses at Sunderland City Council are "inevitable" in a bid to balance the authority's budget, the leader of the council has said.
Paul Watson said the council, which has already shed 1,500 jobs, must save £100m from its budget over the next three years.
Unison said it would urge the council to make savings without cutting staff.
Mr Watson said: "I don't think there's any option but more job losses."
He said the workforce has been reduced from about 7,500 to about 6,000 over the past three years.
Mr Watson also said closure of the Crowtree Leisure Centre in the centre of the city was "imminent".
The centre offers sports and leisure facilities however its gym and pool closed in 2008.
Mr Watson said: "We've been waiting for the opportune moment to bring the site to the market for redevelopment. However, the economic conditions haven't been right.
"We've been keeping it open at a loss, but we know we can't expect to take council tax rises to keep a loss-making venue open."
Mr Watson also said that £30m has been ring-fenced for the new crossing over the River Wear.
Sunderland council's cabinet meets to set the council tax on Wednesday.