Police search for missing pensioner Alexander Nicol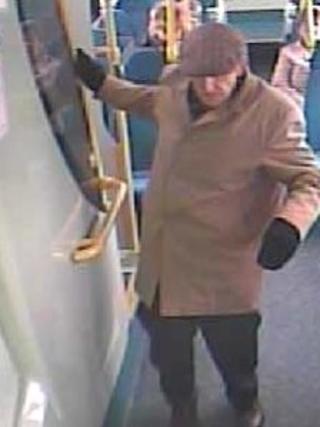 Police searching for a man missing for almost two weeks have appealed for two people who were in the area he was last seen in to contact them.
Alexander Nicol, 73, did not return home to Pilgrim Court in Jesmond, Newcastle, on Friday 25 January.
He was last seen walking west on the B1338, near Hipsburn, towards Alnmouth train station at about 16:00 GMT after catching the X18 bus from Gosforth.
Police said two people may have walked passed him on the B1338.
A spokesman said one of the two people was carrying an umbrella.
He is described as small, bald, and wearing a light beige overcoat, grey checked hat, dark trousers and shoes, black gloves and a checked scarf.
Northumbria Police have also appealed for passengers on the bus and people walking in Hipsburn that day to get in touch.
Supt Paul Orchard said: "He's not believed to be suffering from any medical conditions or ill health but we're concerned he may have boarded a bus and may have become ill or confused."