Northumberland river survey identifies habitat problems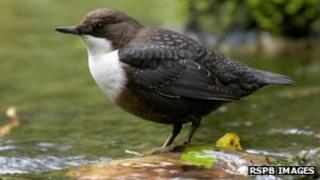 Northumberland rivers are failing water quality tests because of obstructions and a lack of riverbank vegetation, a survey has shown.
The survey was commissioned after the Rivers Blyth and Lyne failed the European Union's Water Framework Directive (WFD) for water quality.
Northumberland Wildlife Trust (NWT) is using a £70,000 grant to improve the two water courses.
The report also shows increased river bed silt is affecting fish egg-laying.
The Wild Trout Trust conducted the survey for the NWT.
Steve Lowe, head of conservation at Northumberland Wildlife Trust said: "We will be meeting with land managers, angling clubs and community groups, to agree a priority action plan which will include tree planting to create bankside cover, fencing works to reduce siltation from stock, removal of structures and a wide programme to increase diversity in the rivers."