Human hair dress in Miss England contest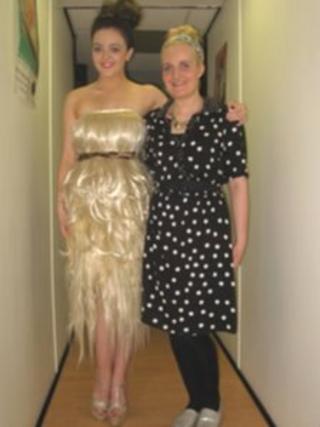 A dress made entirely out of human hair by a Sunderland hairdresser has featured in the Miss England contest.
It was designed by Jodie Breeds and modelled in the environmentally-friendly dress section by Holly Lyons from Easington Colliery.
Mrs Breeds who runs 24 Carat Salon in Sunderland, used hair extensions to create the design.
She drew the dress design and her dressmaker aunt made it from the drawings.