Durham County Council considers management cuts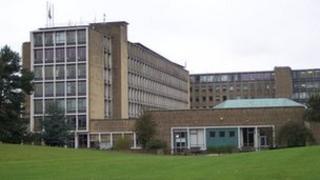 Councillors in Durham are to be asked to approve plans to cut the highest tier of management, and merge children and adult services.
The Labour-run authority needs to make savings of £172m by April 2017, due to reductions in the government grants.
It wants to cut expenditure on management by 30%, and the merger would mean the loss of one director's post.
A public consultation in 2010 found that people would support a reduction in such costs.
Councillor Simon Henig, leader of the council, said: "With the level of savings required clearly all areas are under review and reductions in management spend are being made at a faster rate than overall cuts.
"Proportionately, twice as many savings are being made from senior management costs as there are from front-line staff, a fact I am sure will be welcomed in these very difficult financial times."