Wilton Ensus bioethanol plant gets £50m investment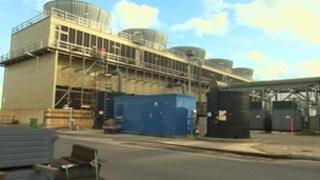 A previously mothballed Teesside chemical plant is to get £50m of investment after being taken over.
The Ensus bioethanol refinery in Wilton has been taken over by CropEnergies AG, a German-listed producer of bioethanol.
Production restarted at the plant last year after it was mothballed in 2011 due to dwindling demand and competition from the US.
A spokesman for CropEnergies said the money will help improve the "competitiveness" of the site.
The plant, which employs about 100 people, converts wheat into fuel grade alcohol, animal feed and carbon dioxide for the food and drinks industry.
Chief executive of Ensus, Peter Sopp, said: "They [the workforce] have been magnificent throughout some really challenging years showing great loyalty and patience at times when the plant has been off line.
"This puts us on a much stronger footing and means we can look to the future with real confidence."