Wear Valley council houses get £8m repairs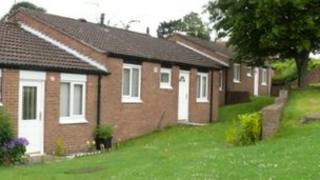 Eight million pounds is to be spent repairing and renovating council houses in County Durham's Wear Valley.
Dale & Valley Homes, which is owned by Durham County Council, plans to replace bathrooms, kitchens and heating and wiring systems.
It will also adapt some homes for disabled tenants and install fencing.
Assistant director of neighbourhoods, Kevin White, said £2m was being spent completing a "massive" upgrade, the Decent Homes programme.
He said a further £1.5m would be spent on roof replacements and repairs.