Redcar artwork celebrates town's steelmaking history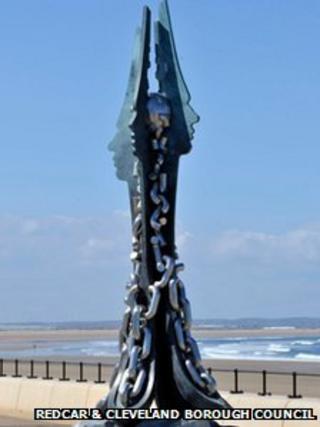 The first of two new sculptures celebrating the history of the steelmaking industry has been installed in Redcar.
Sinterlation features four vessels and four large steel chains to represent the town's relationship with its fishing fleet and nearby blast furnace.
The first of two sculptures, it has been installed along the esplanade on Redcar seafront.
The artwork is part of a £75m regeneration of the seafront.
The name of the sculpture comes from sinter, a granulated material applied to the top of a blast furnace.
The second sculpture, called Lifelines, will be installed in the summer and will reflect the natural environment of Redcar seafront.