Volunteers help Middlesbrough museum refurbishment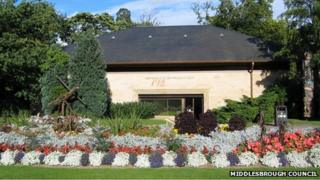 Volunteers have been helping staff refurbish a museum in Middlesbrough.
The Captain Cook Birthplace Museum was given £50,000 of Heritage Lottery Funding for a makeover of all the museum's galleries.
The volunteers have regularly visited the museum to help out with painting and construction work, as well as helping to select objects for display.
The museum, which closed in November for the winter, is expected to re-open on 29 March.