Funeral for Beamish Museum death boy Karl Doran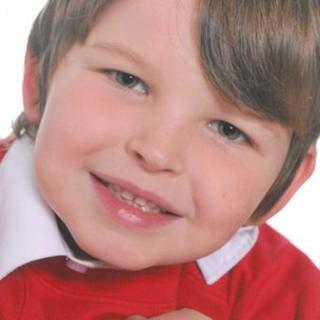 The funeral has taken place for a seven-year-old boy killed at Beamish Museum in County Durham last month.
Karl Doran, from Darlington, died when he fell under the trailer of a steam traction engine driven by his father, who worked as a museum volunteer.
A service was held at St Andrew's Church in Darlington, where mourners had been asked to wear Karl's favourite colour, red.
His parents said they had been overwhelmed by messages of condolence.
The Health and Safety Executive is investigating the circumstances surrounding the youngster's death.
It took place at the open air museum on 22 July.