Rugby player jailed for grooming and sex with girl, 14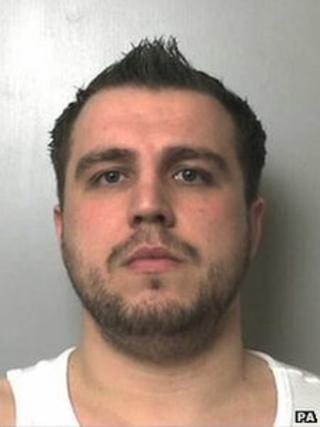 A former rugby player has been jailed for four years after he groomed and had sex with a 14-year-old girl he lured from her Teesside home.
The court heard how Gavin Venter, 27, encouraged the girl to perform a sex act which he watched on a web camera, while he did the same as she watched.
He then befriended her on the internet and lured her to his flat in Northwich, Cheshire, without her parents knowing.
Venter, of Drillfield Road, was jailed for four years at Teesside Crown Court.
He was also made subject of a Sexual Offences Prevention Order indefinitely.
Venter was convicted by a jury of inciting a child to engage in sexual activity, engaging in sexual activity in the presence of a child, meeting a child following sexual grooming and two counts of sexual activity with a child at Teesside Crown Court in January.
'Serious activity'
Judge Peter Armstrong said in court: "During the trial the court heard evidence in relation to seven other girls who were aged 14 or 15 with whom you had explicit sexual conversations.
"This was clearly grooming behaviour - you were treating these girls as if they were adults, playing on their emotions and getting them to indulge in more and more serious activity."
Police later analysed his computer and found he had been in contact with seven other girls under the age of 16 and had tried to meet at least one of them.
Venter's father had told the trial his son's personality changed after he tried to recover from a serious car crash which left him in a wheelchair, ending his rugby career.
Robin Turton, defending, said: "He began to use the internet as an escape from his travails.
"Frankly one can see he liked the attention he got.
"He used the relationship such as the one he created with the victim to boost his own self-esteem, regardless of the consequences."