Cleveland Police Authority outlines streamlining plans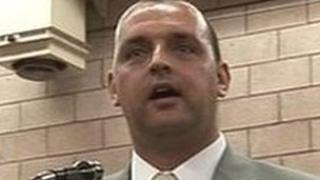 Members of Cleveland Police Authority will have to travel standard rather than first-class under proposals to streamline its operation.
Other plans include a reduction in member groups, and a cut in meetings.
The measures are aimed at saving about £30,000 a year and come in the run-up to the introduction of Elected Police and Crime Commissioners.
They would also give officers more time to prepare for the transition to the new system, the authority chair said.
Stuart Drummond, chair of the Cleveland Police Authority, said: "In common with every other public body, we need to examine every aspect of our operations and spending, but what makes the position of the police authority different is that we also have to undertake an enormous amount of preparatory work in order to ensure a smooth transition to the new arrangements.
"We will continue to seek further efficiency savings, and I believe the proposals we have drawn up so far provide a good start to ensuring that we deliver the best possible value for money and ensure we have the resources to meet the challenge of the major changes ahead."
The plans will be discussed at a meeting of authority's executive on 23 January.