Convicted murderer Peter Overy back returned to prison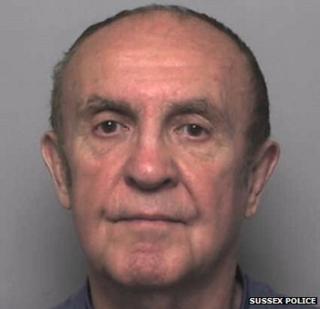 A convicted murderer who was being hunted by police for breaching his release conditions has been returned to prison after he robbed a Chichester charity shop twice.
Peter Overy was sentenced to four weeks in prison when he admitted two offences of burglary and one of attempted burglary, all at the same Oxfam shop.
The 71-year-old was sentenced to life imprisonment for the murder of his landlord Roger Walker in 1991.
He had been released on a life licence.
Sussex Police said he would also now continue to serve his life sentence in prison.