Brighton Philharmonic manager Judith Clarke resigns after £70K appeal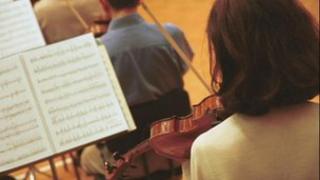 The manager of an orchestra credited with helping to save it after fans raised £70,000 has resigned.
Brighton Philharmonic said general manager Judith Clarke had had left, five months after the orchestra came within two weeks of closure.
Classical music fans clubbed together to save the 88-year-old orchestra from closure in August after it had struggled to meet its payments.
The orchestra board thanked Ms Clarke for her past service.
In a statement published on the orchestra website it said it wished to thank her for the important part she played in making the recent appeal a success.
Ms Clarke had relinquished her role to pursue a number of independent consultancy projects in music and the arts, it said.
The orchestra receives no public money and relies on private donations, sponsorship, legacies and profits from ticket sales.
Musical director Barry Wordsworth said in August that ticket receipts were down by about 5% due to the current economic climate, and that there had been no significant legacies for several years.
He said it was an inspiration that fans raised £70,000 in a fortnight.