Paralysed Tinsley House detainee loses damages bid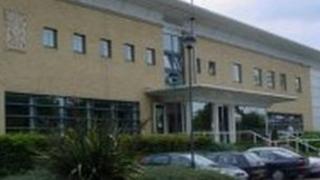 A man who broke his spine deliberately running into a wall while he was in detention awaiting deportation has lost his fight for damages.
At the High Court, a judge ruled staff at Tinsley House removal centre, near Gatwick, could not have been able to stop Amadou Nyang harming himself.
The incident was said to have been triggered after Mr Nyang was told he could not watch football on TV.
Mr Justice Lewis said the Gambian, 39, had a depressive illness.
Mr Nyang is now paralysed from the neck down and lives in a West Sussex care home.
Mr Justice Lewis decided however, there had been no negligence by G4S Care and Justice Services Ltd or medical staff at the centre.
He said Mr Nyang had developed paranoid thinking, increasing agitation and threats of self-harm.
'Condition deteriorated'
"He came to believe that he would never return to the Gambia and he would not see his wife and family again," the judge said.
"At times, because of his disordered mental state, he believed that officials were playing with his mind and deliberately keeping him in detention rather than returning him to the Gambia."
Mr Justice Lewis said processing of Mr Nyang's travel documentation by the High Commission had caused delays.
In the meantime, his condition deteriorated and in January 2008 he thought deliberately injuring himself was the only way out, he said.
The court previously heard Mr Nyang had been transferred to Tinsley House in December 2007 to await deportation.
Simon Readhead QC had earlier told the judge Mr Nyang could be calmed down if handled properly, and if there had been better management and an earlier review of his deteriorating condition, he would not have reached such a highly disturbed state.