Three seriously injured in 'brutal' Brighton attack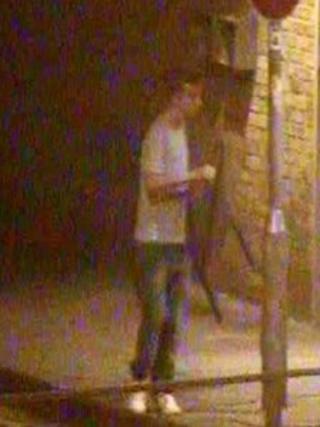 Three men who suffered serious injuries as they tried to help a stranger who was being beaten up have been described as "incredibly brave" by police.
Two of the 20-year-olds were stabbed - one in the throat and the other in the hand - by youths on the mid level of Madeira Terrace, in Brighton.
The third man was struck on the head with a weapon, before all three were chased to Marine Parade.
Items were thrown at the victims in what police said was a "brutal attack".
Officers described their injuries as "potentially life-changing".
Appealing for witnesses, Det Con Paul Ash said the victims had been "incredibly brave to step forward to help a stranger".
He said CCTV footage had captured an image of a man carrying a chair in the area at about the time of the attack at 04:40 BST on Saturday.
He urged the man to come forward, adding there were a lot of people in the area leaving bars and clubs.
"I am hoping some of them can identify the man or any of those responsible for the violence," he said.
'Tattoo on chest'
Police would also like to speak to the man who was initially being assaulted.
Descriptions of four white men being sought in connection with the incident have been released.
The first offender was aged 18 to 20 and at least 6ft (1.82m) tall and muscular, with short dark hair and a tattoo on his upper chest.
Two others were aged about 18, with one described as small and skinny with cropped hair, and the other about 5ft 8in (1.54m) tall with shaggy black hair.
The fourth offender was older - aged between 30 and 40 - and had very short hair or was bald.