No prosecution over John Cherry's ethnic children remarks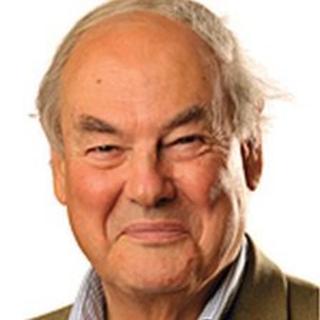 A former Conservative Party councillor will not face prosecution over remarks he made about children from ethnic minorities.
John Cherry, 73, claimed that Pakistani children would fail to "rise to the top" and some nationalities were "uncertain" when it came to hard work.
The former Chichester councillor was commenting on plans for an Eton-style boarding school in West Sussex.
He later quit the Conservative Party and apologised for the comments.
Sussex Police looked into the remarks after receiving two complaints about his statements, which were reported in the Mail on Sunday in April.
'Plainly wrong'
A force spokesman said: "Following police inquiries into this matter, it has been concluded that there is no evidence of a criminal offence having been committed, and therefore no action is being taken by police.
"We consulted the CPS in arriving at our decision."
Mr Cherry declined to comment earlier.
In April, he said the remarks were "plainly wrong", adding "they were thoughtless and extremely foolish".
The Conservative Party had begun action to suspend Mr Cherry before his resignation.
A spokesman described the comments as "totally unacceptable" and said they "do not reflect the views of the Conservative Party".