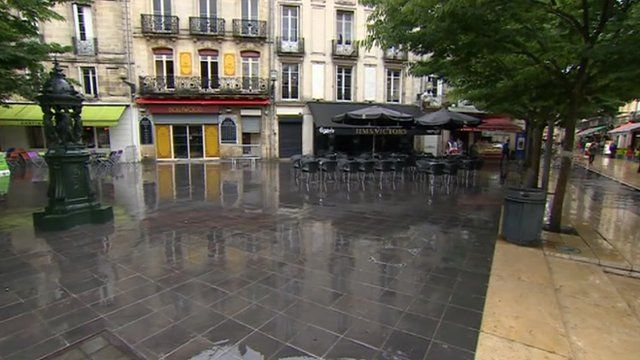 Jeremy Forrest abduction trail led to Bordeaux
21 June 2013 Last updated at 13:58 BST
A bar owner in France has spoken of how her actions brought fugitive teacher Jeremy Forrest to justice.
Alison Cummins, co-owner of HMS Victory in Bordeaux, recognised Forrest and alerted the authorities after he asked her for work while on the run with the schoolgirl he abducted.
Forrest, 30, of Petts Wood in south-east London, was found guilty of abducting the 15-year-old on Thursday, following a trial at Lewes Crown Court.
The prosecution said he groomed the girl at an East Sussex school where he taught.
BBC South East's Fiona Irving travelled to Bordeaux and spoke to Ms Cummins and Erick Augier, owner of the Hotel Choiseul, where Forrest and the girl stayed.