Graham Norton backs Hastings and Bexhill City of Culture bid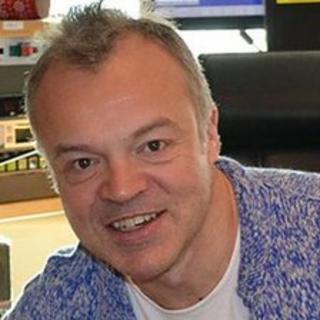 Graham Norton has backed the bid by Hastings and Bexhill-on-Sea to become UK City of Culture 2017.
It is one of 11 entries hoping to succeed Londonderry, the first to hold the title as UK City of Culture 2013.
The TV and radio star said he had been spending time in the area for the last 10 years and had "truly fallen in love" with it and the people calling it home.
"Fishermen, holidaymakers, a melting pot of nationalities, all combine to make this a unique area," he said.
The celebrity added: "Being named City of Culture is an enormous honour for any area, but I can think of nowhere more deserving than 1066 country.
"Clearly there is a long fascinating history, but, perhaps because it is on the coast, that past still seems very alive."
1066 march
Mr Norton said the award would be the perfect boost and reward "for an area that needs and deserves it".
"The quickest of glances will show you the galleries and festivals, but spend time there and you will discover an extraordinary amount of writers, artists, activists and crafts people all happily sharing their talents.
"Bexhill and Hastings and the surrounding areas are packed to bursting with energy, creativity and attractions."
If it wins, Hastings Borough Council said it would organise a march from Yorkshire to the south coast, mirroring King Harold's in 1066.
Events and modern day battles, including DJ contests and football matches, would be carried out en route.
A similar march in northern France is also planned, which would retrace the steps of William the Conqueror.
The shortlist is due to be announced later this month.