Crawley High Street repainted for £12K
14 May 2013

From the section

Sussex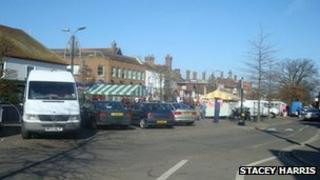 A town centre in West Sussex is getting a fresh coat of paint with £12,000 of government funding.
Railings, planters and other street furniture are being repainted in Crawley High Street to make it more attractive so the town's markets, festivals and parades can continue.
The government has put £10,000 towards the project with £2,000 from West Sussex County Council.
Crawley missed out on up to £100,000 from the Portas Pilot fund last year.
It was instead chosen as a Town Team Partner under a government scheme headed by retail expert Mary Portas.