Wadhurst church clock chimes again after 50 years
4 May 2013

From the section

Sussex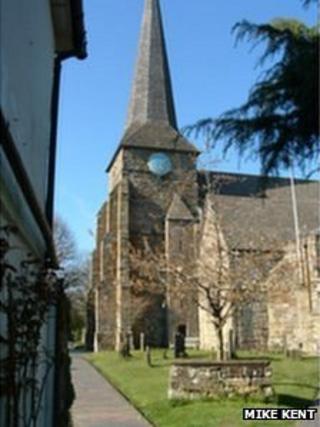 Residents of an East Sussex village have heard their church clock chime for the first time in nearly 50 years.
The clock in Wadhurst broke in the late 1960s and although it was repaired several years later, nothing was done to enable the striking of the bells.
It was restored after the parish council asked for ideas to commemorate the Queen's Diamond Jubilee.
A ribbon-cutting ceremony was held at the church as the bells chimed for the first time at midday.
Steve Anderman, who was one of a group of villagers involved in the project, said: "It's going to bring the sounds back to the village... generally people are very happy to see that their clock will be striking and chiming again."
He added the clock had been fitted with "auto-winds" so no-one would have to go up the clock tower to wind it up.