Disruption to 999 emergency calls in Southwater
23 April 2013

From the section

Sussex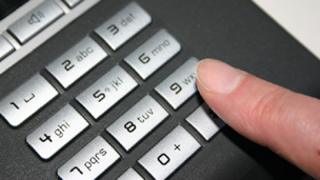 About 1,500 phone lines were unable to dial the 999 service in part of West Sussex after a power outage at a telephone exchange.
The disruption affected telephone numbers starting with 01403 73 or 82 in Southwater, Sussex Police said.
The service was unavailable for about an hour and a quarter and was restored at about 14:30 BST.
Insp Mark Hammond said: "We are not aware of any adverse effect on local people."