Crawley workers 'should get living wage'
10 March 2013

From the section

Sussex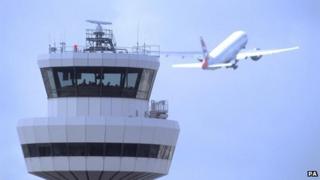 Employers in a Sussex town are being urged by a borough councillor to pay workers the national living wage so taxpayers do not have to top up their earnings.
Conservative Liam Marshall-Ascough said workers in Crawley should get a minimum of £7.45 an hour due to the high cost of living there.
The minimum wage is £6.19 an hour for people aged 21 and over.
An estimated 9,000 people in Crawley are on working tax credits.
'Wage gone'
Mr Marshall-Ascough said Crawley's issue was Gatwick Airport being "on our doorstep" and the number of low-skilled jobs that came with it.
He said renting a two-bedroom flat in the town cost £1,000 a month.
"On the minimum wage, that's your wage gone, without bills, without council tax," he said.
He said although employers were within the law by not paying the living wage, there was a "moral aspect".
"And it's also about what's good for business - there's evidence to show that it increases production, people are happier and people go out and spend as well," he said.
Mr Marshall-Ascough said everyone who worked at Crawley Borough Council was on the living wage or more, and that the authority would look at ensuring companies who win contracts with it paid the living wage.
"There are some people of course who are not completely happy about this, but it's the right thing to do," he said.
"We can't keep on with the government subsidising companies in one way or another."
Mike Cherry, policy chairman for the Federation of Small Businesses, has said: "Every employer would want to be as reasonable as they possibly can, but in the current economic climate it is not going to be possible for those sectors that have traditionally been unable to pay the national minimum wage."
He said rent and rates were becoming more expensive, and so were energy costs, so the living wage was an aspiration but not affordable for some employers.