Horsham woman gives £7,100 to conman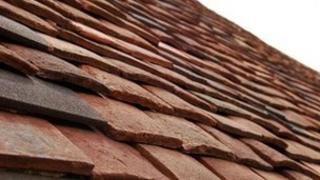 A bogus workman has conned a woman out of more than £7,000 for work on her roof that was not needed and not done.
Sussex Police said the man called at the elderly woman's home in Horsham and told her the roof was leaking.
She agreed he could carry out repairs and withdrew money from the bank. The man continued visiting and finding more problems and kept asking for more cash.
In total, the woman withdrew £7,100. Police said the man carried out very little, if any, work on the roof.
Officers said the man called at the house, where the woman lives alone, several times during February.
The woman's bank eventually contacted police with concerns about the account on Tuesday.
'Other potential victims'
PC Matt Watson said: "The victim in this case is a vulnerable, elderly woman who appears to have been targeted by this conman.
"He has carried out very little work, if any, on the roof, none of which was required, but has asked for and received large sums of money."
PC Watson said officers were anxious to hear from anyone else in the area who had fallen victim to the man.
He also said he wanted to stress to members of the public that legitimate tradesmen would not ask for large sums of money before work was carried out, or without written quotations on company paper.
"Legitimate tradesmen will have identification and if you are unable to check their company's credentials personally, please ask a trusted friend to do so on your behalf before handing over any deposits," PC Watson added.
He urged anyone with information to contact police.