Brighton handyman charged with more sex offences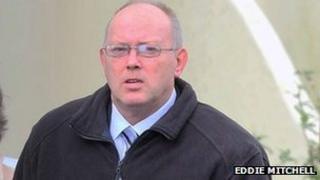 A handyman due in court on Friday over eight sex offences has been charged with a further four crimes at a Brighton care home.
Paul Brown, 55, was arrested in December following reports about alleged offences dating back to 2006.
Sussex Police added three charges of touching staff and one count of engaging in sexual activity with a mentally disordered resident.
Mr Brown had previously been charged with eight other offences at the home.
He was arrested in December over the allegations involving female staff and an elderly female resident.
Police said the new charges related to offences said to have been committed between 2005 and 2010.
Mr Brown is due to appear at Brighton Magistrates' Court on Friday to answer all 12 charges.