Stephen Lloyd MP wins defamation judgment appeal
28 February 2013

From the section

Sussex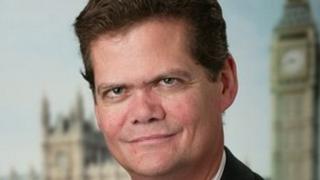 An East Sussex MP has won his appeal against a High Court ruling that a claim made in a campaign leaflet about his predecessor was defamatory.
A leaflet produced by Liberal Democrat Stephen Lloyd during the 2010 election made comments about Conservative Nigel Waterson's expenses.
The Appeal Court ruled the comments did not imply Mr Waterson had broken the law or expenses rules.
Mr Lloyd said he was delighted "common sense and justice has prevailed".
'Disappointing ruling'
The libel case had been brought against him in December 2010 by Mr Waterson, who lost his Eastbourne seat to Mr Lloyd, and was cleared of any wrongdoing over his expenses claims for a second home in outer London.
The High Court ruled the leaflet was defamatory in 2011, but the Eastbourne MP was given permission to appeal the ruling.
Mr Lloyd said although it had been "a long and somewhat convoluted process", he had been touched by the support and generosity shown to him by so many people in his Eastbourne and Willingdon constituency since the case had started.
Mr Waterson said he was disappointed by the ruling.
He said: "The three Lord Justices who heard the appeal were split in their decision, with the leading judgment in our favour but the other two Lord Justices reaching a different conclusion.
"I will now be studying the judgment in detail with my legal team and looking at where this case goes from here.
"This has already been a lengthy and stressful process for me and my family. I would like to thank them and many good friends for their unfailing support."