Steve Waight named Sussex deputy police commissioner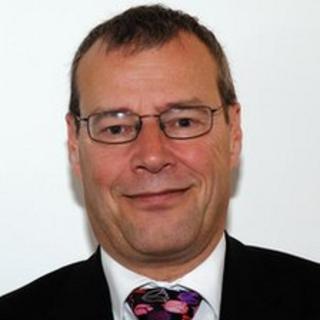 The Sussex police and crime commissioner has appointed her chosen candidate as deputy, despite the panel that scrutinises her work deciding not to recommend him for the post.
Katy Bourne announced her intention to appoint Steve Waight as her full-time deputy on £45,000 a year last month.
The Sussex Police and Crime Panel's chairman announced earlier it had decided not to recommend Mr Waight.
But Ms Bourne said she was standing by her decision to appoint him.
West Sussex county councillor Mr Waight represents the Goring ward on the authority and sits on five of its committees.
The Conservative also represents the council at South East Employers, an employment advice service, and formally represented the council on the Sussex Police Authority.
Panel chairman Brad Watson said the panel, which scrutinises the commissioner's performance, had questioned Mr Waight and Ms Bourne last week before considering its decision.
'Demanding job'
He announced the decision not to recommend Mr Waight for the position earlier on Monday.
"We were concerned that Mr Waight would not be able to devote enough time to this demanding job, given his commitment to other local authorities," Mr Watson said.
"The fact that we felt unable to recommend the proposed appointment clearly demonstrates that the panel is acting as it should - as a scrutiny body independent of the commissioner."
The final choice lay with Ms Bourne, who said: "I am grateful for the considerations of the panel regarding my proposed appointment.
"I have now carefully considered their points and have decided to formally appoint Mr Steve Waight as deputy police and crime commissioner.
"I am confident that his proven ability and experience will enable him to fulfil the role to the high standard required for the people of Sussex.
"He has a proven track record at a senior level in police governance, public sector finance and working with local people and communities."
Mr Waight said: "I am looking forward to getting on with the job and supporting Katy in working with the police, partners and the people of Sussex."