Eddie Kidd's wife denies beating ex-stuntman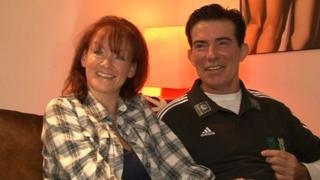 The estranged wife of motorcycle stuntman Eddie Kidd has denied beating her husband six times in four months.
Samantha Kidd, 44, of High Street, Seaford, pleaded not guilty to six counts of assault between July and October 2012.
Brighton Magistrates' Court was told the alleged assaults took place in Cumbria, Peacehaven in East Sussex, and Southampton.
Mrs Kidd was bailed to appear at the same court for trial on 9 and 10 July.
She was bailed on condition she does not contact Mr Kidd or visit the area where he lives apart from one occasion when she will collect her belongings accompanied by police officer.