Shoreham mid-air crash inquest: Pilot recalls horror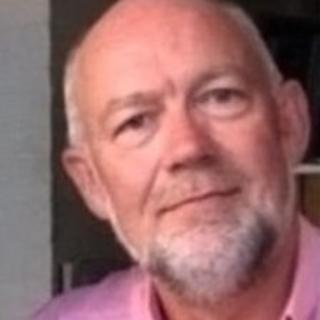 A flying instructor has described the "utter shock" when his light aircraft was in a mid-air collision with another plane over Sussex, killing its pilot.
Robert Rickwood, from Surrey, said it was like running across a field for 30 years without incident only for someone to put "a sheet of glass across it".
He told an inquest into the death of Alan Weal, 62, that Mr Weal's plane had fallen in a "rapid spiral descent".
An accident report said they failed to see each other despite clear weather.
Mr Rickwood, from Farnham, who was flying with instructor student Barnaby Kerr, said the "horrendous bang" at the moment of impact had given him nightmares for months.
"The day was one of incredibly good visibility and you could see for 30 miles," he said. "It should have been very easy. Neither of us saw anything that caused concern. And just as we were going to turn there was a bang.
"The aeroplane was sent up on its left wing and we didn't know what had happened."
He said he had seen the shadow of Mr Weal's plane for a fraction of a second before the impact.
'Heart nearly stopped'
"There were some expletives, as I'm sure you will appreciate, and we thought, 'what was going on'?
"It's like running across a field for 30 years without anything happening and then one day someone puts a sheet of glass across it. It was a complete and utter shock."
The crash on 4 July, 2011 involved Mr Weal's Vans RV-6A and Mr Rickwood's DA 40D Diamond Star.
Mr Weal, of Goring, near Worthing, was hailed a hero for avoiding houses as he steered his friend's light aircraft on to Adur Recreation Ground, near Shoreham Airport, during a test flight.
The former British Airways captain had more than 20,000 hours of flying experience and was on his third test flight of the day following modifications to the aircraft.
Mr Rickwood and Mr Kerr, both also experienced pilots, managed to bring their aircraft under control after the crash and land it safely on a grass runway at Shoreham Airport.
"My heart nearly stopped because we had a hole. We knew that this was going to effect the aeroplane," Mr Rickwood said.
The pair were unable to transmit a Mayday call because one had already been made by Mr Weal, the three-day inquest in front of a jury in Horsham heard.
Mr Rickwood said he endured weeks of nightmares after seeing Mr Weal's two-seater plane hit the ground following a "rapid spiral descent".
'Fastidious' pilot
Mr Weal suffered fatal head and chest injuries, the inquest heard.
An accident report by the Air Accidents Investigation Branch (AAIB) in July concluded that the pilots probably did not see each other.
It said Mr Weal may not have seen the other light aircraft as he took no action to avoid the collision.
AAIB operations inspector Andrew Blackie said there was no radar at Shoreham, with air traffic controllers keeping watch from a tower.
Mr Weal's widow Penelope said he was a "conscientious and fastidious" pilot who was flying the aircraft as a favour for a friend.
Sussex Police said it appeared Mr Weal sought to avoid local houses and managed to crash on to open ground.