Shoreham airport: Report into fatal crash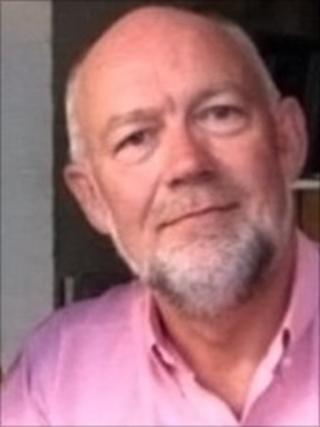 Two pilots whose aircraft crashed in mid-air above Sussex killing one of them, probably did not see each other, according to an accident report .
The Air Accidents Investigation Branch (AAIB) found neither pilot was expecting the other aircraft to be where it was.
Experienced pilot, Alan Weal, died when he crashed onto Adur Recreation Ground following the collision in July 2011.
The other plane's two crew members landed safely and were uninjured.
The AAIB report said the pilots failed to see each other despite clear weather conditions and receiving information from air traffic control.
'Difficult to spot'
Mr Weal, 62, of Arlington Avenue, Goring, near Worthing, was carrying out the test flying of a friend's Vans RV-6A aircraft which had been modified.
The former British Airways captain, who had more than 20,000 hours of flying experience, was on his third flight of the day when the crash happened on 4 July 2011.
The other aircraft involved, a Diamond DA40, was from a flying school based at Shoreham airport. Its crew had more than 3,400 hours of flying experience.
On the day of the crash, one of the flying school's instructors was upgrading his instructor qualifications and he was practising teaching instrument flying to another instructor.
Aviation analyst Chris Yates said: "Given the colour schemes of the aircraft and given the background colour of the sky it's often difficult to spot other aircraft that may be moving the in the sky very close to you."
He added according to the report "everybody involved had done what they were supposed to have to done to the letter".
The Air Accidents Investigation Branch said a study into improving aircraft visibility was being carried out.
An inquest into the death of Mr Weal will be held at a later date.