Crawley free school opens doors to pupils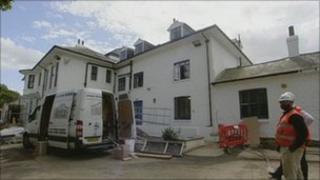 The first free school in Sussex has opened its doors to pupils.
The Discovery New School, located in a renovated Grade II-listed building in parkland off Brighton Road, Crawley, is one of 24 to open in England this week.
The Montessori primary, which is said to have a "Christian character in the Anglican tradition", can cater for more than 100 pupils.
Free schools are funded directly by the government and run by groups including parents, charities and faith groups.
In a Montessori classroom, children are allowed to design their own study plan.