Horley and Reigate sports centre arsons suspect charged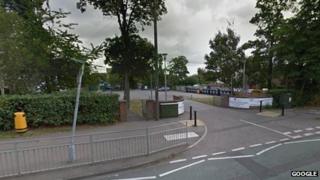 A man has been accused of arson following a series of fires at sports clubs in Surrey.
The fires broke out between 22 June and 11 August, in Horley and Reigate, Surrey Police said.
David Stevens, 29, of Massetts Road, Horley faces eight charges of arson, three counts of criminal damage and one of attempted damage.
Mr Stevens appeared at Guildford Magistrates' Court earlier. He is due to appear again on 10 October.
The charges relate to fires at Horley Lawn Tennis Club, in Vicarage Lane on 22 June, the Churchfields Bowls club in Church Walk, Reigate on 26 June, and at Old Reigatian Rugby Club in Park Lane on 28 June and 12 July.
He was also charged after fires at a property in Massetts Road, Horley on 2 July and Oakwood Sports Centre in Balcombe Road, Horley overnight between 20 and 21 July, and two Surrey Police vehicles on 10/11 July.
The three criminal damage charges relate to offences at branches of Barclays Bank in Horley and Reigate and a second property on Massetts Road, Horley, police said.
Mr Stevens is also charged with attempted criminal damage at the second property in Massetts Road.