Big screens for Guildford council debates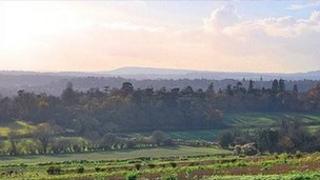 A council is setting up big screens to allow more people to watch debates in the council chambers.
Guildford Borough Council said it anticipated "a lot of public interest" in two petitions being discussed at a meeting at 19:00 GMT on Monday.
The council is to discuss petitions to "Keep West Horsley in the green belt", and to "Save the Hogs Back".
A room for 200 people is being set up, and the debate will be broadcast on a webcam, the council said.
Campaigners set up a petition against the building of 821 homes on green belt land at West Horsley which was signed by 660 people.
Almost 1,000 people signed a petition against plans for 2,000 new homes on Blackwell and Manor Farms on greenbelt land close to the Hogs Back.