Man in Rocky Horror Show costume attacked in Woking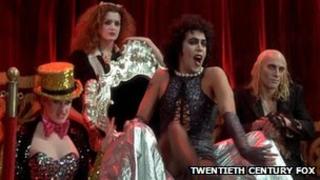 A man dressed as a Rocky Horror Show character suffered a fractured cheek and eye injuries when he was attacked after leaving a Surrey theatre.
The 27-year-old man and a woman friend had been to the New Victoria Theatre in Woking where the show was playing.
He was pushed by a group of men and then assaulted after he went to use a cash machine in Church Street.
Det Con Chris Woolford said it was an unprovoked attack on a visitor to the town in the early hours of Saturday.
"This part of Woking would have been busy with people out and about in clubs and bars and I urge anyone who saw the offence to call me," he said.
Audience members often dress up as characters from the show, which opened for the first time in London in 1973.