Guildford's Magic Summer ticket sales 'as expected'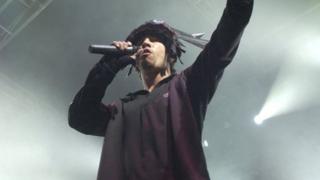 Organisers of a new music festival in Surrey have said ticket sales are in line with expectations, despite complaints some sold for half price.
Magic Summer Live, with headliners Bryan Adams and Jamiroquai, is being held in Guildford on 13 and 14 July.
People who had already bought full-price tickets complained on the festival's Facebook page that others had got two-for-one deals for 14 July.
Director John Revell said some tickets were part of other company promotions.
'Little gutted'
Michelle South wrote on Facebook: "Shame the tickets are now two for one. Bit hard to swallow for all of us who got them when they first went on sale".
Nigel Allen said he was "a little gutted".
Magic Summer Live, run by Live Nation and Magic 105.4, replaces Guilfest, which had been running at the Stoke Park venue for 21 years.
Scotty Events, which ran Guilfest, went into liquidation in September, blaming poor ticket sales in 2012.
Magic Summer Live organisers hope to attract 25,000 people each day.
Mr Revell said ticket sales were good. "They are in line with our predictions for our first year," he said.
"Normally it takes about three years to establish a new festival so we are pretty comfortable about where we are with ticketing."
He said a limited number of tickets had gone to "brand partners" such as O2 to dispose of as they wished in promotions or cut-price deals including two for one.
'Chance to learn'
Some local businesses have complained they will not be at the festival.
Rupert Thompson, boss of the Hogsback Brewery at Tongham, said he hoped in future there would be more.
"The important thing is that it is a success so organisers have a chance to get their feet under the table and learn from the first year," he said.
Mr Revell said a rep had gone out to local businesses to try to get them involved but some were reluctant to pay the £50 pitch charge while others did not meet strict health and safety requirements.
"I am really keen to have local businesses as the event grows," he said.