Epsom Derby race-goers 'spoken to' over sex assault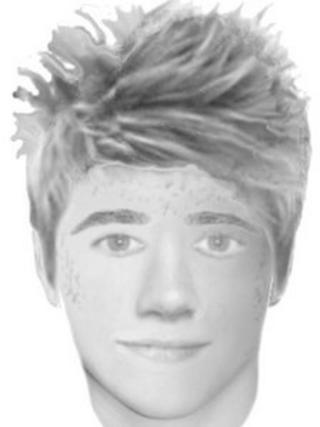 Several Epsom Derby race-goers have been spoken to by Surrey Police investigating the sexual assault of a 15-year-old girl at last year's event.
Officers were at the racecourse on Friday and Saturday as a new appeal for information was launched.
The victim was attacked near to a music and fairground area, where she met the boy at the race meeting on 4 June 2012.
The boy was described as white, aged between 16 and 17, skinny but muscular, with a prominent wide jaw.
He had short ginger or blond hair and a pale and spotty complexion and was wearing a long-sleeved, dark blue top and baggy blue jeans.
A second girl was taken to the same area by another boy and suffered cuts and bruises, police said.
Surrey Police said it was also looking for another boy of a similar age who was seen with the attacker.
He was described as being of larger build, with short, flattened brown hair and tanned skin. He was wearing a short-sleeved white top and blue baggy jeans.
A police spokeswoman said: "A number of people have been spoken to by police and lines of inquiry are being followed up."
Police said that up until 19:30 BST on Saturday 16 people had been arrested at the race, which was attended by about 120,000 people.
They were held over the supply of class A drugs, assaults and public order offences.