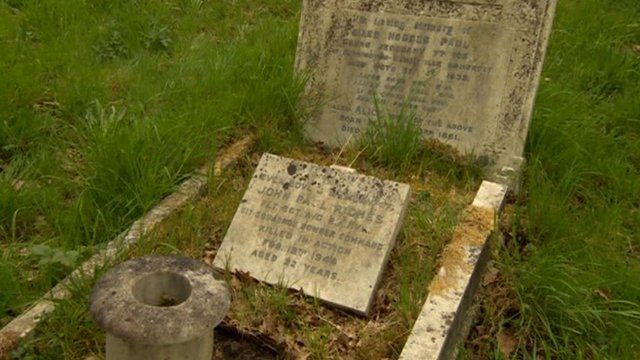 Dambusters raid remembered in Surrey 70 years on
15 May 2013 Last updated at 20:34 BST
The 70th anniversary of World War II's Dambusters raid will be marked on Thursday and Friday.
Nineteen Lancaster Bombers, each carrying the 'Bouncing Bomb', which was tested off the Kent coast, took off from Lincolnshire to destroy the German dams of the Ruhr Valley.
Residents of the village of Lingfield in Surrey are remembering the airmen of 617 Squadron.
BBC South East's Sarah Harris spoke to RAF veteran John Southgate and Janet Bateson, author of Around Lingfield at War.
Archive footage courtesy of British Pathe.