Guildford leader Stephen Mansbridge gets drink-drive ban
13 May 2013

From the section

Surrey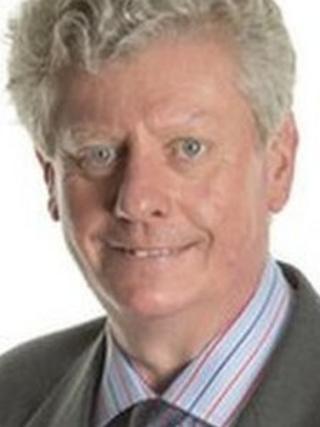 The leader of Guildford Borough Council has apologised after being disqualified for driving over the legal alcohol limit - his second such conviction.
Conservative Stephen Mansbridge was banned for 40 months and fined £1,665 at Guildford Magistrates Court.
Mansbridge, 51, admitted a charge of drinking and driving on Farnham Road, Guildford, late on 12 April.
His fine and ban were increased because of a conviction for driving while drunk about nine years ago.
Mansbridge said: "I am deeply sorry for this dreadful lapse of judgement and regret my actions in every sense possible."
'No excuses'
He told BBC Surrey: "For reasons best known to myself I took a very stupid decision to drive and I did so and was stopped beside the road by the police who breathalysed me at that point.
"Not that this is an excuse but I hadn't done anything dangerous to anybody, but clearly I was over the limit and clearly I should never have got in the car."
He said it was "hugely embarrassing", he "offered no excuses" and he was acutely aware that his actions had affected his family, friends and political colleagues.
"I think it's for my political group to work out what they think the best course of action is to take in relation to me and in relation to the council.
"We have a very, very aggressive and strong agenda that we are trying to push forward which is trying to move the borough into really good new places.
"Clearly in my own mind I'd like to continue the thrust of that activity, but I think I must leave it to my colleagues to make that decision," he added.
Mansbridge was also ordered to pay costs and a £120 surcharge when he was sentenced on 30 April.