Surrey mother remortgages to fly injured son home from Thailand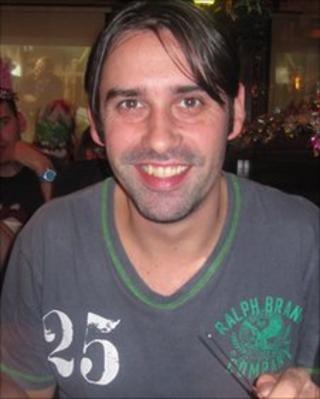 A mother from Surrey has remortgaged her home and pushed her credit cards to the limit in an attempt to fly her injured son home from Thailand.
Carl Bartholomew, 33, from Blackwater was involved in a motorbike crash 11 days ago which left him in a coma with brain injuries.
He had stayed longer in Thailand than expected and his insurance had expired.
His mother, Marilyn, is trying raise about £100,000 to pay medical expenses in order to bring him home.
Mrs Bartholomew said: "This is any parent's worst nightmare...
"He's been foolish in that when his insurance expired he should have come home straight away but he didn't and we are left to pick up those pieces unfortunately."
Doctors have told the family that Mr Bartholomew could be in a coma for about six weeks.
"They are looking at him having to relearn everything again - almost start from the beginning," said Mrs Bartholomew.
"That gives me hope - this is awful but he's alive and we are given a second chance now."
Family and friends have set up a Facebook page to support Mr Bartholomew, and are holding various fund-raising events.