Hollesley Bay prison worker charged over Daniel Best 'escape'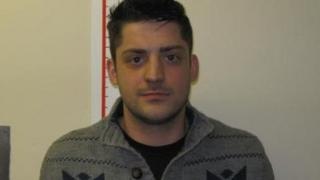 A prison worker has been charged with helping a convicted kidnapper escape jail and avoid recapture.
Daniel Best, 26, disappeared from HMP Hollesley Bay in Suffolk on 5 July but was arrested in Ipswich a week later.
Frances King, 25, from Melton, has been charged with forming an inappropriate relationship with Best, helping him abscond and to evade capture.
Ms King, who worked as a clerical assistant at the prison, is due before magistrates in Ipswich on 25 June.
Best had been serving an indeterminate sentence since 2007 for kidnapping his ex-girlfriend.
After his re-arrest last year, he was sentenced at Ipswich Crown Court to eight months in jail for "escaping from lawful custody".
Ms King, who lives at Hall Farm Road, has been released on police bail until her court appearance.