Ipswich School girls recreate 1916 cricket photo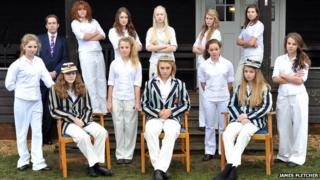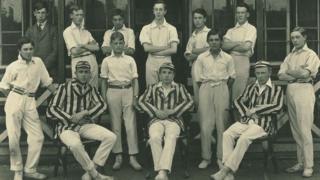 Schoolgirls have recreated a photo from almost 100 years ago to celebrate the first female cricket lessons in their school's 600-year history.
The 12 pupils from Ipswich School posed with headmaster Nicholas Weaver to mirror a photo of the private school's cricket team, taken in 1916.
The first cricket club for girls at the school started last month.
Head of cricket Andrew Golding said he hoped the girls would be inspired by England's women retaining the Ashes.
On Saturday the school, which is now co-educational but dates back to the 14th Century, is also holding a free taster session for any girls aged 10-14 interested in playing cricket.