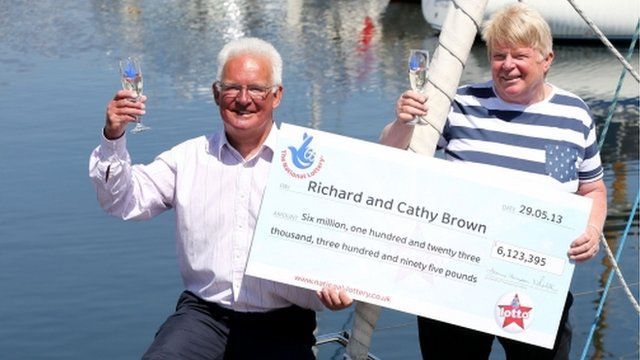 'Calm' Ipswich lottery winners to share £6m jackpot
5 June 2013 Last updated at 13:24 BST
A retired couple from Ipswich turned back from their 10-week round-Britain sailing trip when they found their lottery numbers had won the £6m jackpot.
Richard Brown, 66, said he had been playing with the lottery app on his new phone when he slowly realised he had hit the jackpot.
His wife, Cathy, 64, said her husband had remained remarkably calm about the win.
The couple have worked out they would not be able to spend £6m in their lifetimes and plan to share their big win with family and charities.