Newmarket council pays £6,900 for clerk's neck treatment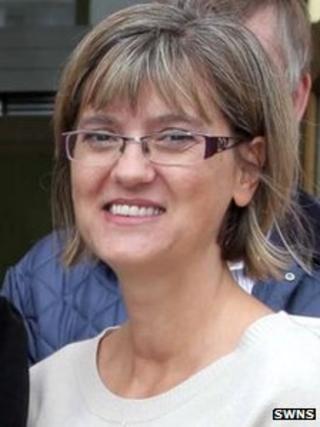 A council has defended its decision to spend £6,900 of taxpayers' money on private healthcare for its clerk.
Isabelle Barrett has been away from her post at the Conservative-run Newmarket Town Council, in Suffolk, for several months due to a problem with her neck.
Labour councillor Joy Uney said it was "grossly unfair" to pay towards an individual staff member's healthcare.
Council leader George Lambton said the "cost to the council" would have been more if it had not helped Ms Barrett.
Ms Barrett was given £900 towards a consultation and a further £6,000 for an operation after it was suggested that it would take too long to have the treatment on the NHS.
All but three councillors, all from Labour, backed the proposal in March.
"We felt that the cost to the council in terms of when she would return would be considerably less if we contributed to her operation," said Mr Lambton, who is councillor for the All Saints ward and also mayor.
"We had to consider the effects of her being off in terms of the loss of a resource that would come from that."
Mr Lambton said Ms Barrett was making a "very good recovery" following the operation.
Ms Uney, who voted against the spending, said: "Legally they could do it, morally is another issue.
"It is grossly unfair to treat one person above all others in the staff and if we were going down that route it should have been open to all members of staff.
"I have every faith in the health service serving our community."
Members of the public will be able to discuss the spending at the council's annual meeting at the Memorial Hall on Thursday evening.