Retiring magistrate Meg Clibbon speaks out on 'erosion of justice'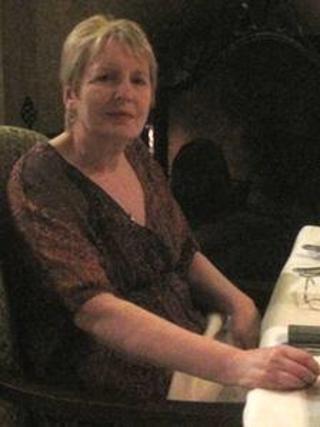 A retiring magistrate in Suffolk has used her final appearance in court to speak out about "the slow erosion of local justice".
Meg Clibbon made the speech as she stood down after 25 years as a magistrate in Bury St Edmunds.
She praised the work of magistrates but said it had been affected by the "dead hand of bureaucracy" and "constant pursuit of cost effectiveness".
The Ministry of Justice did not want to comment on Ms Clibbon's speech.
Ms Clibbon, who lives in Bury St Edmunds, said it had been liberating to make the closing remarks to the bench on Wednesday.
She said she had seen many changes for the good during her time as a magistrate, including a greater consistency in sentencing and a more professional approach to training.
But she criticised the introduction of community resolutions, which can include an apology or compensation to victims instead of prosecutions and cautions, saying they were a "quick fix".
"Victims of crime are too often left feeling denied real justice," she said.
'Body blow'
Ms Clibbon questioned the decision to take liquor licensing out of the courts' jurisdiction, saying it had been placed in the "unsteady grasp" of borough councillors.
The "excellent" work of the probation service was heralded by Ms Clibbon but she said it was about to be dealt a "body blow".
"The partnerships between it and other agencies which have been carefully built up are to be put under strain as they go into a new system of payment by results," she said.
"The privatisation of a state function is once more upon us."
In her closing remarks, Ms Clibbon said she was proud to have served as a magistrate and she still believed in the system.
"Someone should speak up for it in the face of what I feel is the slow erosion of local justice which until now has been independent of political and bureaucratic pressure.
"I hope that the guardians of our judicial system will remember that true justice cannot be measured in monetary terms, or squeezed to fit a common mould or beaten to death by over administration.
"It is far too precious."