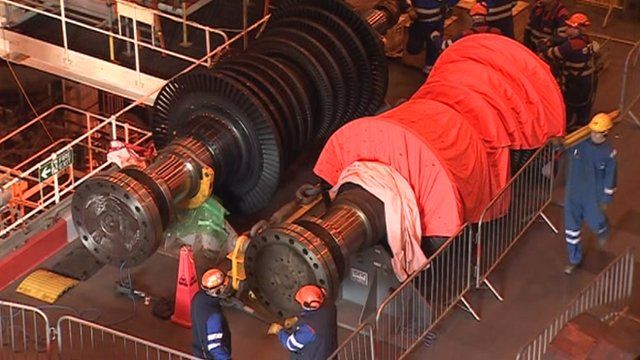 Sizewell nuclear power plant in maintenance shutdown
14 May 2013 Last updated at 11:30 BST
A nuclear power plant in Suffolk has been shut down for re-fuelling and maintenance.
There are 14,000 jobs on the "to do" list when Sizewell B closes every 18 months.
The plant, which opened in 1995, produces power for more than two million homes. It employs 500 people but an extra 1,000 are working on site during the shutdown.