Suffolk Rape Crisis centre hopes for more funding
13 May 2013

From the section

Suffolk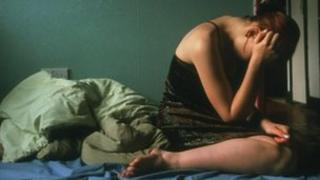 Staff from a Suffolk charity for victims of sexual violence hope to secure extra funding after meeting with the police and crime commissioner (PCC).
Suffolk Rape Crisis provides a helpline and face-to-face counsellor who works in Ipswich and Bury St Edmunds.
Tim Passmore, Suffolk's PCC said he was on an information-finding visit.
Sue Raychaudri from the charity, which costs £200,000 a year to run, said there was "great" demand for it.
The charity, founded in 2010, was given £80,000 by the Ministry of Justice to develop its counselling services in 2012.
The PCC has £600,000 in a Community Safety Fund, from which he considers applications for awarding Crime and Disorder Reduction Grants.
'Mental scars'
Mr Passmore said: "We can always do better on sexual offences and regular engagement with Suffolk Rape Crisis is an important part of helping to inspire confidence in victims to report these very serious crimes.
"As a force, we are asking if we need more help lines, better training for officers and more long term help for victims, because the mental scars can last for years."
Suffolk Police said it dealt with 715 sexual offences in the year to March, of which 540 were classed as serious.
Of these, there were 202 rapes and 298 sexual assaults.
The charity has four paid employees, including the counsellor, and eight volunteers who work on the helpline.
Sue Raychaudri, project co-ordinator for Suffolk Rape Crisis, said she would be talking to the commissioner about applying for a grant.
"These services cost money and we want to work with partner organisations like the police to deliver these services," she said.
"We are very busy, demand is great and we are hoping to expand our services across the rest of Suffolk."