Ipswich super-strength alcoholic drink campaign cuts crime
3 April 2013

From the section

Suffolk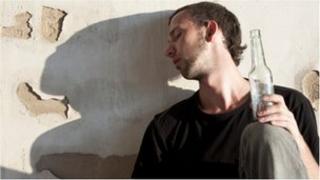 A campaign to stop shops selling super-strength beer and cider has helped cut crime, Suffolk Police say.
The Reducing the Strength campaign had voluntarily signed-up 65% of Ipswich's off-licensed shops to the project, which started six months ago.
The police said the number of reported "street drinker events", including crimes and anti-social behaviour, had dropped by 49% in that time.
The number of off-licenses in the project had increased from 53 to 80.
The campaign was launched in September by the police, who wanted to limit the ability of street drinkers to buy cheaper, high-strength alcoholic drinks at Ipswich's 122 off-licensed outlets.
Police said there were 191 "incidents of concern" involving street drinkers from September 2011 to March 2012, but that had dropped to 94 for the period from September 2012 to March 2013.
'Clear improvements'
The project is the first of its kind in the UK, police said.
Assistant Chief Constable Tim Newcomb said: "We wanted to limit the availability of these drinks to those who are vulnerable and to reduce the amount of crime and anti-social behaviour occurring in and around off-licensed premises.
"We are far from being able to say we have fully achieved these aims, but we can say we are seeing some clear improvements.
"A significant number of police forces have been in contact with us to talk about our campaign and we look forward to assisting others in setting-up similar initiatives and looking at the potential for rolling it out across Suffolk."
The East of England Co-op, which had all of its 53 Suffolk stores involved in the scheme at the start, said it would now stop selling super-strength drink in its 135 stores across the region.