New homes on 'Thomas Gainsborough land' to be considered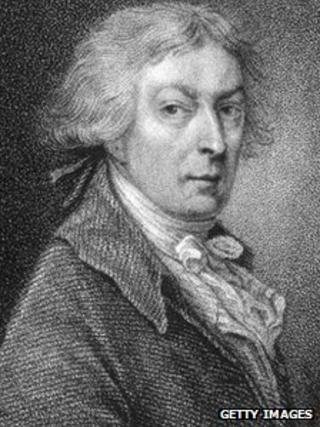 One hundred and seventy homes could be built on land in Suffolk which features in paintings by Thomas Gainsborough.
Persimmon Homes submitted plans for Great Cornard in 2010. The Community Secretary said an environmental impact assessment was not required.
Residents opposed Eric Pickles's decision but have had an appeal rejected by the Court of Appeal.
Babergh District Council said it would now consider the plans for the plot near Sudbury in the spring.
Local resident Michael Evans, chairman of Cornard Tye Residents' Association, said he had pursued the case as he believed the development would lead to increased traffic and compromise views captured by Gainsborough.
'Quintessential Suffolk'
Mr Evans said Gainsborough, who was born in Sudbury, had painted Cornard Wood from the grounds of Abbas Hall, Great Cornard.
He said the views from the hall would be ruined by the development, as would scenery captured in the background of his Mr and Mrs Andrews portrait.
"Mr and Mrs Andrews is a highly accurate topographical view of quintessential Suffolk landscape," said Mr Evans.
"To have a fairly large housing estate plonked in the middle of it doesn't help."
Persimmon Homes said the development would be a mixture of private and affordable housing.
A spokesperson said much of the landscape had "changed substantially" since Gainsborough had painted the scenes in the mid 18th Century.
The spokesperson said plans submitted to Babergh District Council also included "extensive woodland planting and creation of open space".
The council said the Court of Appeal's decision meant it could now consider the application, subject to no further formal challenge being made.