Douglas Paxton was sole applicant for Chief Constable job
8 February 2013

From the section

Suffolk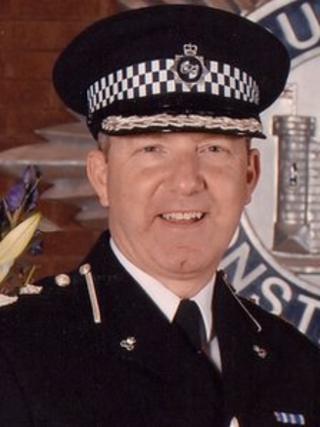 Suffolk's new Chief Constable was the only person to apply for the job, it has been revealed.
Douglas Paxton, 47, was given the £133,068-a-year role after a "rigorous" interview and then questioning by the Police and Crime Panel.
Police and Crime Commissioner Tim Passmore said two potential candidates did not apply because they could not commit to "five or six years".
"It's true we didn't have a great deal of choice," Mr Passmore said.
"What the force needs is that period of stability."
He told the Police and Crime Panel that several other forces in the country are looking to recruit chief constables, and Cleveland and Durham had also only attracted one candidate.
But he said he was "delighted" Mr Paxton had taken the job after a thorough interview process.
He said Mr Paxton was an "optimist" with the right "intellectual and professional experience".
Mr Paxton worked at Suffolk Police for 12 years from 1989 and is currently Assistant Chief Constable of Staffordshire.
"I can certainly say that I had been through a very rigorous process that's now extended across a couple of weeks," Mr Paxton said after being formally appointed by the Police and Crime Panel.
"My experience was properly tested, not only by the interview panel but the police and crime panel today."
Mr Paxton's other perks include a relocation package worth up to £43,912.
He will be taking over from Simon Ash, who retires on 18 February.