Reydon health centre gets approval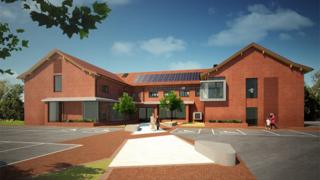 A new £5m health centre in Suffolk has been given the go-ahead by the Department of Health.
Work on the surgery at Reydon, near Southwold, should start in the next month.
It will provide health, social care and out-patient services and also include a chemist's and space for GPs to train medical students and new doctors.
The name, Sole Bay Health Centre, was chosen after a discussion with the Southwold and Reydon Society.
Andy Evans, from HealthEast which has commissioned the centre, said: "We are delighted to have the go-ahead to build the health centre.
"[It] is one of our first steps in our ambition for providing out-of-hospital care wherever possible, moving care closer to people's homes and providing integrated and seamless services to patients."